May 14, 2021
The Goddess and Grocer receives Green Airplane certification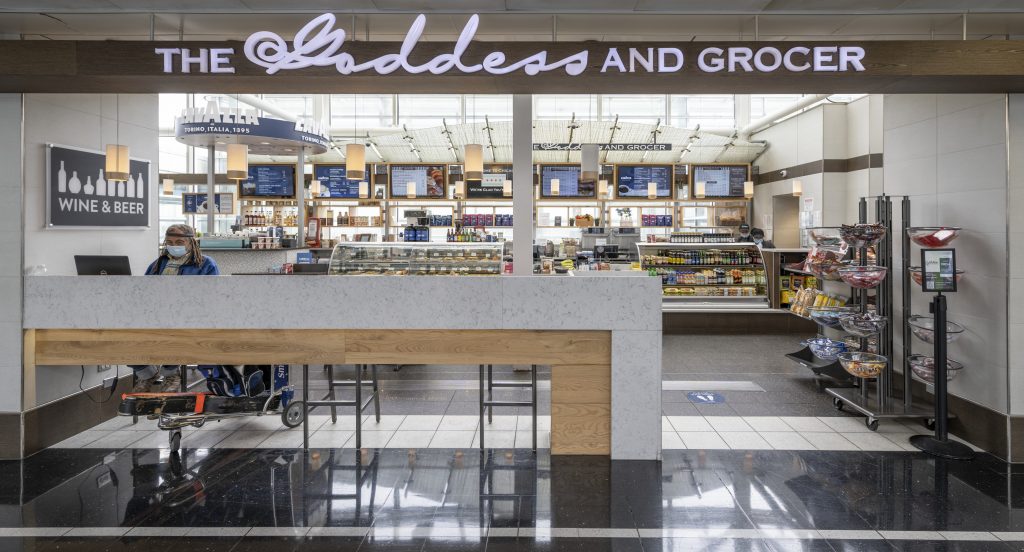 The Chicago Department of Aviation has awarded the Green Airplane Certification to Sarfatty Associates' The Goddess and Grocer project in O'Hare International Airport's Terminal 5. This certification is given to projects which demonstrate sustainability in design and construction, as well as maintenance and operations.

The Goddess and Grocer is the sixth Sarfatty Associates project to be awarded this certification. The Chicago Department of Aviation specifically cited the project's energy performance, through the specification of LED light fixtures, Energy Star appliances, and the integration of sustainable practices under the oversight of a Sarfatty Associates LEED Accredited Professional. The project also boasts a living wall which improves air quality, adds a calming ambiance, and reduces noise levels in the busy airport.

Read more about the project HERE.