SERVICES Special Services Site/Master Planning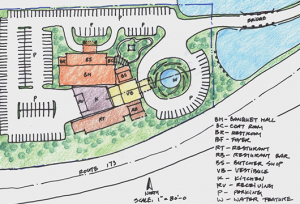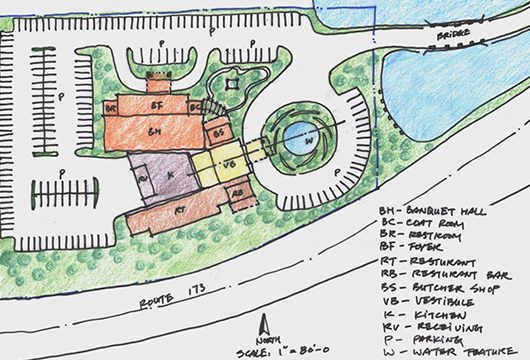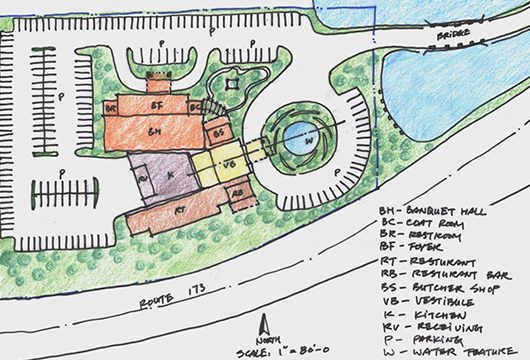 Sarfatty Associates understands the complexities of site design and master planning. When preparing a site plan we coordinate a number of different requirements to provide an efficient, well designed layout. Zoning laws govern many aspects of an individual site or parcel, as well as larger developments that may have smaller sites or parcels. The parcel, site, or development plan may require public hearings with the plan commission and/or the Zoning Board of Appeals. Multiple site plan approvals may be required prior to preparation of construction drawings and application for building permits.
Automobiles, other vehicles, and pedestrians must have efficient and easy access to and through the site, its amenities and structures. Restaurant and other commercial project sites typically require complex vehicular design including accommodating customer parking, a drive thru lane, truck deliveries, and waste removal. Compliance with the Americans with Disabilities Act (ADA) must be considered to provide barrier-free paths of travel throughout the site. We work closely with various consultants to provide appropriate storm water drainage, site lighting, utility connections, and landscape design.
Larger properties and developments may include multiple structures, to be built in phases. In these cases, a master plan is necessary to understand where buildings will be placed, and how they will be accessed and connected to utilities. Master planning may be provided on a smaller scale as well. New buildings, additions, or interior remodeling projects may be completed in phases for budgetary reasons. In each case, a master phasing plan will be required.